Burn ban in place for all of Dufferin County effective immediately!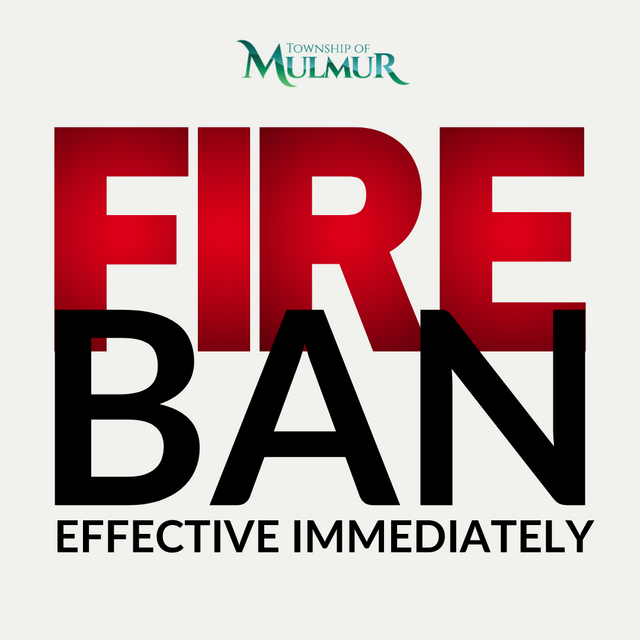 The Fire Departments of Dufferin County have issued a county-wide fire ban, prohibiting all open-air burning effective immediately. This county-wide ban includes properties with approved burn permits but does not include areas within the town of Orangeville.
The decision to issue a burn ban comes after particularly dry weather conditions in the Dufferin area and limited rainfall along with air quality warnings for the region due to smoke from wildfires in Ontario and Quebec.
People failing to comply with open-air burning regulations in the Ontario Fire Code and municipal Open-air Burning Bylaws may be fined.
Dufferin residents are encouraged to help local fire prevention efforts by keeping lawns cut and well-watered and moving brush, wood, and yard waste away from structures and heat sources. Fire officials are also asking people to use extreme caution when cooking on barbecues during this time.