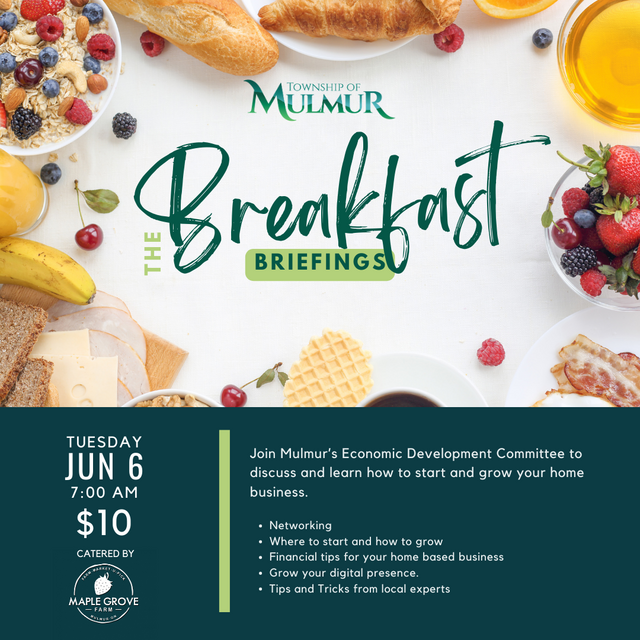 Tuesday,  June 6, 2023 at 7:00am
Join Mulmur's Economic Development Committee to discuss and learn how to start and grow your home business.
Networking
Where to start and how to grow
Financial tips for your home based business
Grow your digital presence.
Tips and Tricks from local experts.
Tickets are $10 at the door.