May 14, 2022

@

8:00 am

to

12:00 pm
Address

8195 8th Line of Essa
Tiffin Centre for Conservation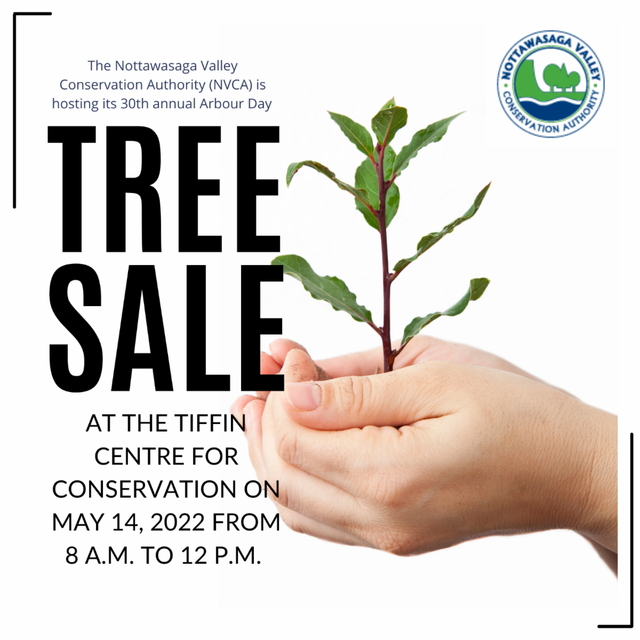 The trees are bare root stock, and are sold in bundles of 10 for $30 per bundle. This year's sale features a variety native of trees and shrubs, including:
White and red pine
Norway and white spruce
white cedar, European larch
silver maple
nannyberry
American highbush cranberry
sugar maple, red oak
black walnut and sycamore
Quantities are limited and available on a first come first serve basis. All proceeds from the event support NVCA's forestry program. This year, the forestry program will see more than 120,000 trees planted across the watershed. These future forests will help to moderate the effects of both drought and flooding, reduce soil erosion, provide habitat for wildlife and mitigate climate change. They are also an important economic resource.